To stay informed about CCPH and its partners' initiatives, sign up for our monthly e-blast. You'll receive information on upcoming events and webinars, recent publications related to health equity, job opportunities in our community, and more.
Explore our past e-blasts here.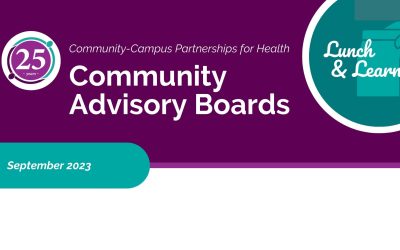 Community Advisory Boards was a lively and insightful panel discussion that invited attendees to co-create shared learning and decision-making spaces that prioritized community expertise, labor, and support to address community-identified needs. CCPH shared real...