To stay informed about CCPH and its partners' initiatives, sign up for our monthly e-blast. You'll receive information on upcoming events and webinars, recent publications related to health equity, job opportunities in our community, and more.
Explore our past e-blasts here.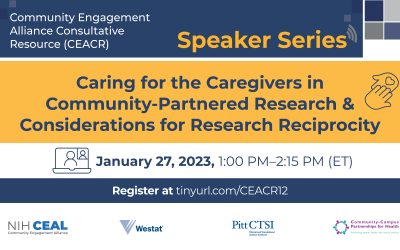 Date and time: Friday, January 27, 2023, 1 pm ET Throughout the COVID-19 pandemic, professional scientists have turned to diverse frontline workers such as allied health professionals, community health workers, promotoras, home health aides, interpreters, community...