To stay informed about CCPH and its partners' initiatives, sign up for our monthly e-blast. You'll receive information on upcoming events and webinars, recent publications related to health equity, job opportunities in our community, and more.
Explore our past e-blasts here.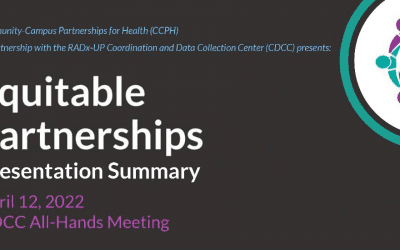 Ryann Marlar, Senior Content Coordinator, from Stratos Creative Marketing got a chance to hear from Magdalene Wellman, MPH, CHES®, CCPH Program Manager and Fatima Guerrab, MPH, CHES®, CCPH Program Coordinator, about a recent presentation on equitable partnerships with...
PO Box 12124, Raleigh, NC 27605