Office Hours are a responsive and accessible consultation service designed to support your community engagement needs. They provide an intimate space for institutional and community partners to work together with CCPH staff to explore questions and concerns related to community engagement and maximizing community impact.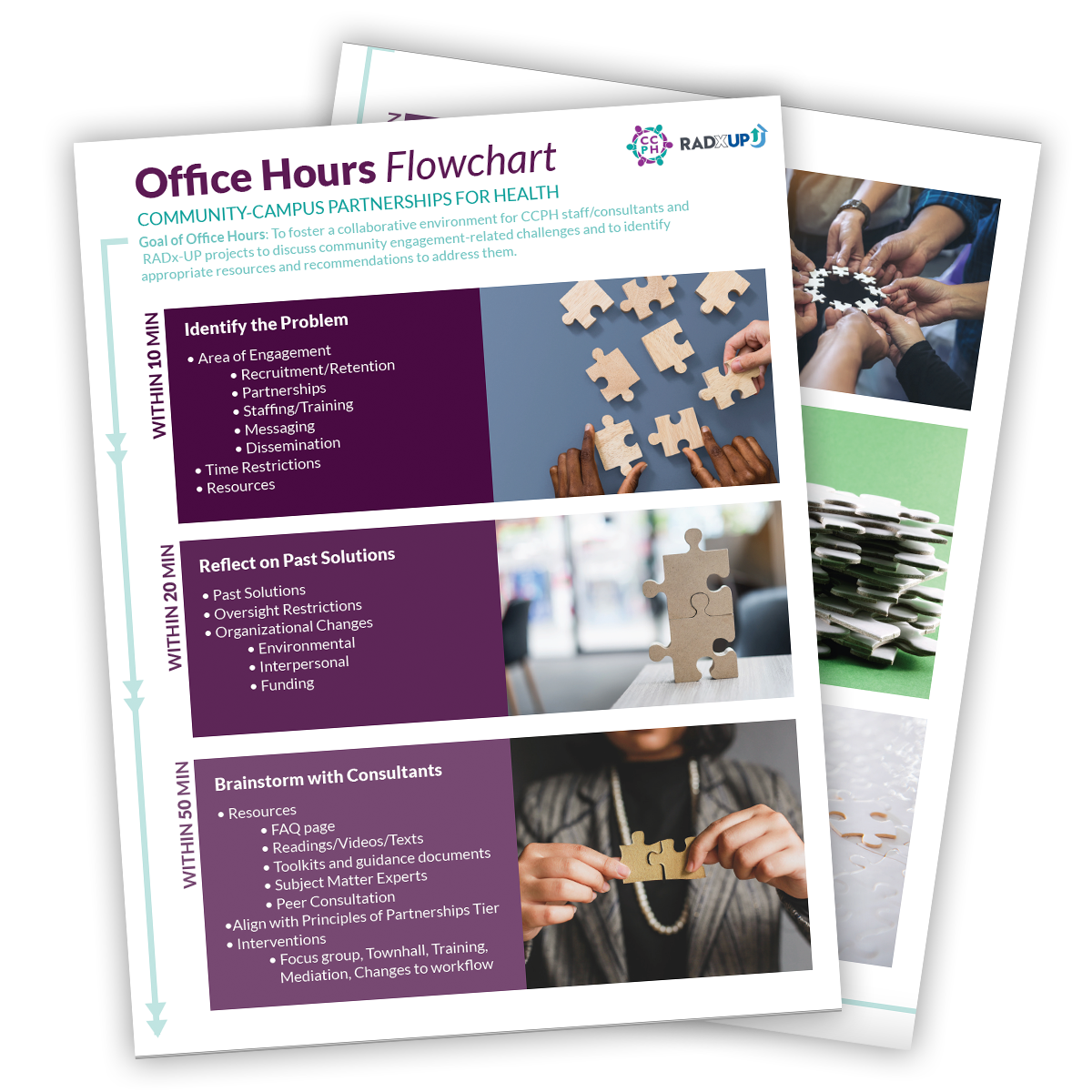 How it Works
We will gather quantitative and qualitative feedback through web-based surveys.
Based on survey and Office Hours feedback, we offer resources and recommendations that support your partnership goals 1 week post-consultation, and a follow up 3 months post-consultation.