To stay informed about CCPH and its partners' initiatives, sign up for our monthly e-blast. You'll receive information on upcoming events and webinars, recent publications related to health equity, job opportunities in our community, and more.
Explore our past e-blasts here.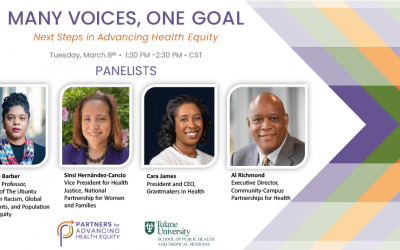 Join Partners for Advancing Health Equity (P4HE Collaborative) and national cross-sector thought-leaders as we introduce the collaborative's work and discuss next steps in health equity practice and policy across research, community, and funders. Registration is free...
PO Box 12124, Raleigh, NC 27605