To stay informed about CCPH and its partners' initiatives, sign up for our monthly e-blast. You'll receive information on upcoming events and webinars, recent publications related to health equity, job opportunities in our community, and more.
Explore our past e-blasts here.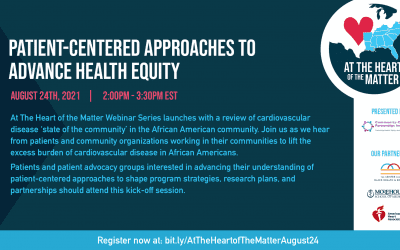 Join us for: At the Heart of the Matter: Patient-Centered Approaches to Advance Health EquityDate & Time:August 24th, 2021, 2:00p - 3:30p Description:At The Heart of the Matter Webinar Series launches with a review of cardiovascular disease 'state...
Get in Touch. Get Involved.
We look forward to connecting with you.
PO Box 12124, Raleigh, NC 27605