Community Engagement Research Alliance Against COVID-19 in Disproportionately Affected Communities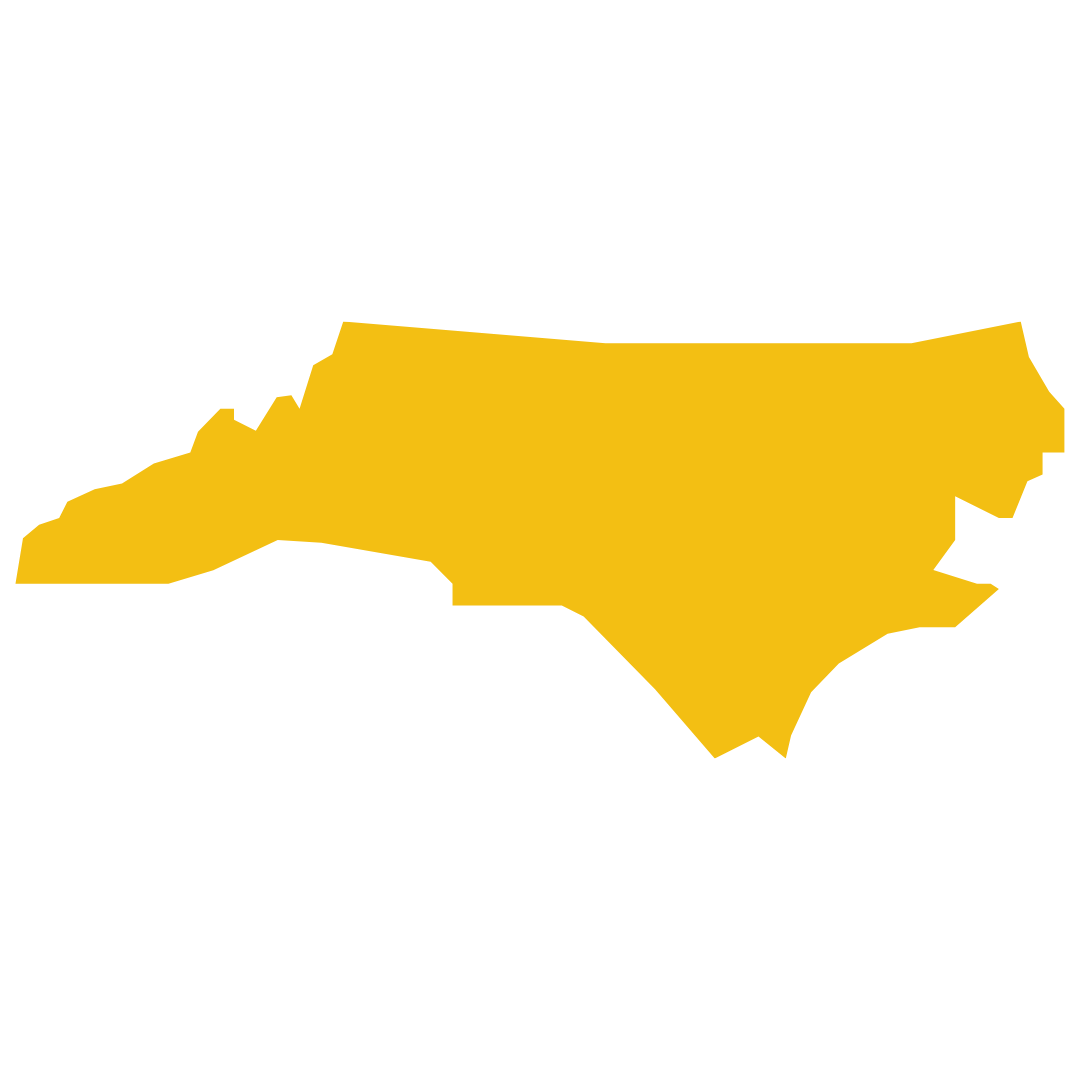 We are partnering with communities across North Carolina to provide the resources and tools needed to protect our neighborhoods, towns, and cities from the spread of COVID-19. We're working together to:
Disseminate trustworthy and science-based COVID-19 information and resources
Train community leaders on evolving issues related to COVID-19
Rapidly assess, innovate, and evaluate efforts to prevent and reduce COVID-19 burden

Webinars & Training
Community Health Worker Mental Health Trainings
COMING SOON
NC CEAL is here to help you get up-to-date and trustworthy information and materials on COVID-19.
Community Response Team (CRT)
The Community Response Team (CRT) is comprised of members from NC's African American/Black and Latinx/Hispanic communities who help identify how best to keep these communities engaged in understanding and responding to this global pandemic through creating and distributing educational materials, partnering with agencies on mental health training for Community Health Workers, as well as other community-based engagement strategies.
Equity, Access, and Uptake (EAU) Task Force
The EAU TF focuses on critically considering local needs and existing resources and identifying the best approaches to improve access and uptake of COVID-19 vaccines and therapeutics.
The NCCU ACCORD has partnered with NC CEAL to facilitate COVID-19 testing and conduct multidisciplinary research to study public health messages and the impact of COVID-19 on underserved communities in NC.
The Coalition focuses on recruiting and supporting key organizations and individuals addressing the COVID-19 crisis among communities of color in NC.
Mini-Grants of up to $5,000 are available to Coalition members throughout the 2022-2023 funding period.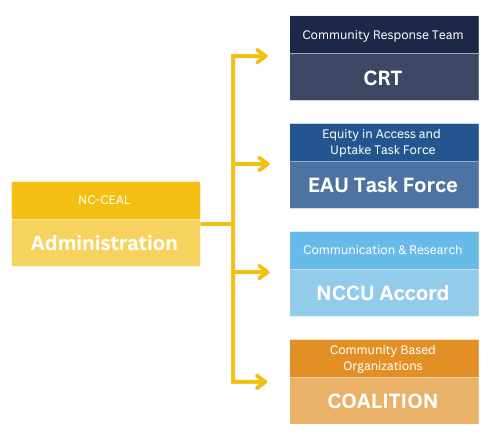 Joseph Fox, Community Response Team Member
Gilda Cowan, Community Response Team Member
Griselda Alonso Rojas, Community Response Team Member
Jessica Aguilar, Community Response Team Member
Kimberly Alexander, Community Response Team – Community Co-lead
Krista Pereirra, Community Response Team – Academic Co-lead
Robert Lee Campbell, Community Response Team Member
Reuben Cooper Blackwell V, Community Response Team Member
Norma Marti, Community Response Team, Community Co-lead
Patricia J. Peele, Community Response Team Member
Cheryl Emanuel, Task Force Member
David Wohl, Task Force Member
Honey Estrada, Task Force/ Community Response Team Member
Jacquie Halladay, Task Force Member/ Investigator
Michelle Floris Moore, Task Force Member
Sharon Goodson, Task Force Member
Lisa Paulin, NCCU Accord
Tianduo Zhang, NCCU Accord
Airianne Posey, Operations Coordinator
Alan Richmond, Multiple Principal Investigator
Alexis Hill, Program Assistant
Anissa Vines, Multiple Principal Investigator
Dzidzai Muyengwa, Project Manager
Susan Clifford, Project Coordinator