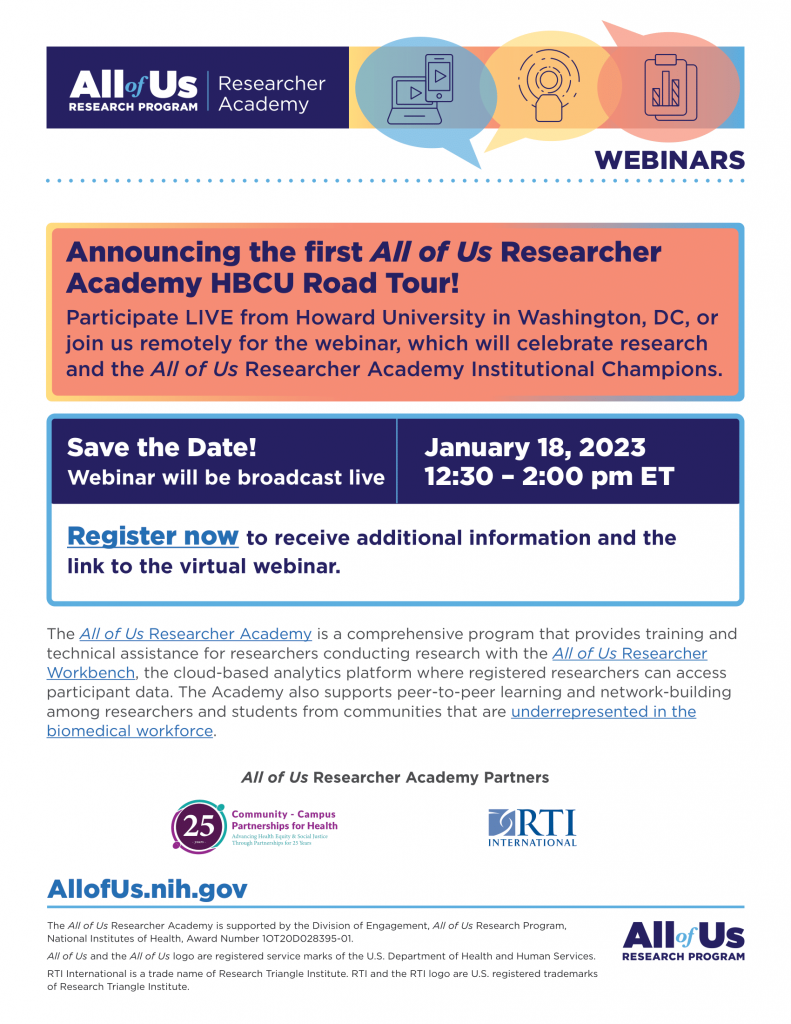 Announcing the first All of Us Researcher Academy HBCU Road Tour!
Participate LIVE from Howard University in Washington, DC, or join us remotely for the webinar, which will celebrate research and the All of Us Researcher Academy Institutional Champions.
Save the Date!
Webinar will be broadcast live, January 18, 2023, from 12:30 – 2:00 pm ET
Register now to receive additional information and the link to the virtual webinar.
More about the Research Academy:
The All of Us Researcher Academy is a comprehensive program that provides training and technical assistance for researchers conducting research with the All of Us Researcher Workbench, the cloud-based analytics platform where registered researchers can access participant data. The Academy also supports peer-to-peer learning and network-building among researchers and students from communities that are underrepresented in the biomedical workforce.