Georgia L Narsavage, PhD, APRN, FAAN, FNAP, ATSF has been a University administrator, educator, researcher, and advanced practice nurse who aims to improve care for older patients with chronic lung disease.  She was founding director of the Office of InterProfessional Education at West Virginia University Health Sciences Center, developing a team of educators from Schools of nursing, medicine, dentistry, allied professionals (OT/PT/Lab sciences), pharmacy, and public health who worked with over 500 students annually to learn IP skills.   Through research and practice, she worked with nurses and other healthcare providers to improve patients' quality of life and provide community-based care through education and research. As Dean and Professor of Nursing at West Virginia University in Morgantown, with her team, she built on the WVU School of Nursing's and university's mission to improve the health of West Virginians through strengthening partnerships between service, education and research. Her career has been influenced by a trajectory of administrative responsibility for health science program development and introduction of service-learning in university settings by promoting community partnerships. She began involvement with CCPH in 1999.  At Case Western Reserve University and the Medical College of Georgia, she developed new programs and rejuvenated others by working with school and community partnerships and is delighted to be appointed to the CCPH Board of Directors in 2018.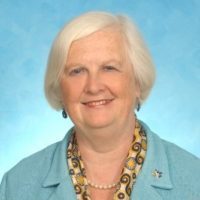 Get in Touch. Get Involved.
We look forward to connecting with you.
PO Box 12124, Raleigh, NC 27605